Solving SDGs 9, 10 and 16 is our ultimate goal!
The idea for ARYZE was devised by tech native and blockchain expert Jack Nikogosian. After spending two years as the head of the innovation lab at Coinify, Nikogosian was frustrated that prototypes of blockchain-based products and services could not be built with national currencies. He realised that turning 'smart money' into real money could unlock some of the biggest problems within the financial sphere, and thus set down to work on creating such a solution.
As a result, ARYZE was founded in August 2017 with a mission to make payments cheaper, faster and smarter. Nikogosian, ARYZE's CEO, co-created the company in the Copenhagen Fintech Lab with Morten Nielsen (previously at JP Morgan and UBS) and Carl Jenster. 
Just six months later, ARYZE won Best Fintech at Venture Cup, Denmark's most prolific idea competition. In June 2018, ARYZE was named Denmark's Best New Startup at Copenhagen fintech week. After a stint in Frederiksberg, in summer 2018 ARYZE moved into their current headquarters at Kobmagergade 22 in central Copenhagen. Before the end of 2018, ARYZE was already featured on Forbes.com. 
2019 was an important year for ARYZE: in January they closed the first successful ICO in Danish history, raising 1.6 million USD. ARYZE won the People's Choice Award at the SDG Tech Awards and was named as both a Top 50 Nordic Impact Company and one of the Ten Most Promising Fintechs in Europe by Fintech50. CEO Jack Nikogosian was listed as a top 100 talent in Denmark and was a finalist for Founder of the Year at the 2019 Nordic Startup Awards, where ARYZE was also a contender for Best Fintech Startup.
ARYZE has garnered attention from all major Danish publications as well as numerous prominent international media platforms. The company has hosted and attended countless community events, conferences and speaking publications all over the world. 
Now, in 2020, ARYZE is ready to launch Digital Cash. Guided by the values of transparency and inclusivity, we are on a mission to solve all the biggest problems within the financial system. ARYZE aims to reduce money transfer costs to near zero, and to provide solutions to meet UN Sustainable Development Goals 9, 10 and 16. ARYZE focuses on promoting global financial inclusion, enabling the two billion unbanked people worldwide to access basic financial services. We are building a system with the capacity to host and interact with every other existing financial system, both past and future.
ARYZE's vision: to bridge traditional financial infrastructure with distributed ledger technology, creating an efficient, flexible and transparent ecosystem that allows innovators to build solutions for the future.
The ARYZE ambassador program is a thriving diverse community of ambitious people looking to develop the next generation of fintech solutions. Our program is designed to empower, train and support ambassadors to realize their ideas or to join the team on our cutting edge projects.
A thriving diverse community
As an ambassador, you will gain networking opportunities, skill development, and a platform to build and integrate your fintech solution into our financial ecosystem.You will be included in the everyday decision making of the given venture and mentored directly by our head of community and fellow experts.  
We want the best community
We are looking for people who thrive on responsibility and can think structurally as well as creatively. Thinking outside of the box is a natural part of this role, and ambassadors must be adaptable, eager, open-minded and excellent communicators.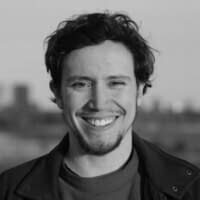 Public Relations & Communications Intern
IT- & Business Development
Our foundational partners collaborate with us to ensure functionality and effectivity in our overall infrastructure.
Marianne Haahr
Sustainability Advisor​
Director Green Digital Finance Alliance.
Pål Krogdahl
Technical Advisor
CTO & Banking Industry Technical leader for IBM in the Nordics.
Per Lind
Technical Advisor
Co-founder of Toridion the new quantum computing technology & Crypto technology specialist.
Dr. Jeppe R. Stokholm
Legal Advisor
Founder of Stokholm legal & head of corporate finance, AmaZix.
Michel Avital
Academic Advisor
Professor at Copenhagen Business School with Blockchain development and transformation as specialty.
Peter Kristiensen
Financial Advisor
Partner at C6 advisors & co-founder of Icon awards.
Fritz Henglein
Academic Advisor
Professor of programming languages and systems, DIKU
Tony Craddock
Business Advisor
Director general of the emerging payments association
Boris Düdder
Security Advisor
Assistant professor in software engineering head of security & privacy, DIKU
Basically the coolest people walking on earth.